PT South Pacific was established and commenced trading in 2008. It is now a well-established furniture manufacturing company based in Jepara Central Java.
During this period of growth it was evident that furniture manufacturing generated a lot of waste in the form of sawdust and wood off-cut waste.
Jepara is a popular location for furniture manufacturing; there are in excess of 200,000 furniture producers within this central Java regency. Consequently a considerable quantitis of this type of waste is generated by the many companies located within the area.
Customary disposal is by burning the waste and it was clearly evident to PT South Pacific that a more environmentally acceptable and responsible method of waste management could be implemented.
PT South Pacific proceed to explore the potential for the use of this waste and seek an acceptable solution.
Pelletsfromwood.com is the official website of PT. South Pacific. We are the oldest and largest pellet manufacturer in Central Java, Indonesia. We take a big pride in the quality and craftmanship that we put into our product.
Our strict quality standards apply to every single pellet and exceeds industry standards. While a primary goal of our company has been to constantly improve and evolve our premium wood pellets, one thing has never changed: our dedication to make the best performing wood pellets around the world.
After a period of research and development, facilitating the collection and pelletizing of the waste for use in industrial boilers and power plants, PT South Pacific Energy Division was formed.
PT South Pacific Energy Division is based in Jepara Central Java, local to the sawdust and wood waste source. We manufacture high quality wood pellets from the furniture industry waste products, which include, planer shavings, sawmill sawdust etc.
We have an exclusive contract with the Indonesian Forestry Department to process their wood waste. We are also committed to plant a total of 150.000 hectares with short cycle fast growing wood, to ensure a sustainable product for the foreseeable future.
PT South Pacific Energy  now produce premium wood pellet  products that not only provide large scale volumes for power plants and industrial boilers , but also provides fuel for individual households and supports smaller rural communities providing access to this environmentally responsible and recycled fuel product.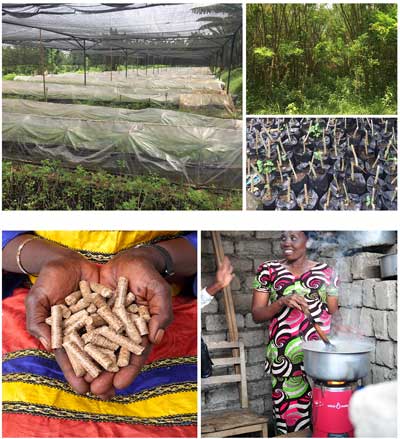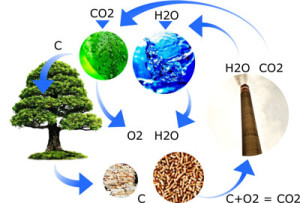 PT South Pacific Energy Division's future business plan and main goal, is to establish a large scale international biomass energy production company, committed to recycling wherever possible, providing a value added product that is committed to provide an environmentally  friendly fuel, in an attempt to compliment and supplement existing expensive energy fuels like coal and oil.
Our target is to provide a recycled fuel which can support customers in making adjustments and change in their fuel plans and costs, when responsibly transitioning to a renewable green energy source, firing specifically pure biomass or co–firing with coal.